Top 10 Mcdonald's Healthiest Options
In today's era, finding healthy options at popular fast-food chains like McDonald's can be a real challenge. Many of us are constantly on the go, making it difficult to maintain a balanced diet. That's why people are actively searching for healthier choices when they dine out. McDonald's offers a variety of nutritious options that cater to health-conscious individuals and those with dietary concerns.
For a wholesome meal at McDonald's, start by opting for their Grilled Chicken Sandwich, a tasty alternative to the fried options. If you're looking for crunchy items, their Side Salad or Fruit Bag is a refreshing choice, replacing the usual fries.
Among the available options, the apple slices pouch stands out as the healthiest choice and a favorite among our customers in Africa, especially children. If you're looking for something crunchy, their Side Salad or Fruit Bag is the best choice, replacing the usual fries. Here are the 10 best healthy McDonald's menu items that are served at their restaurant chains below.
1. Apple slices pouch
Apple Slices Pouch provides a convenient and nutritious snack option, offering the health benefits of essential nutrients, fiber, hydration, and antioxidants while being low in calories and promoting dental health.
It is the most health-friendly item available at Mickey D`S. It contains pure apples, calcium ascorbate, and Peterson Farms fresh. Apple slice pouch nutrients information is mentioned below in this table:
| Nutrition Facts | Amount per serving |
| --- | --- |
| Calories | 29.1 |
| Calcium | 3 mg |
| Sodium | 0 mg |
| Dietary Fiber | 1.82 g |
| Vitamin A | 2 RAE |
Apple Slices pouch Nutrients
Note: These values are approximate and may vary on the basis of size and variety of apple slices.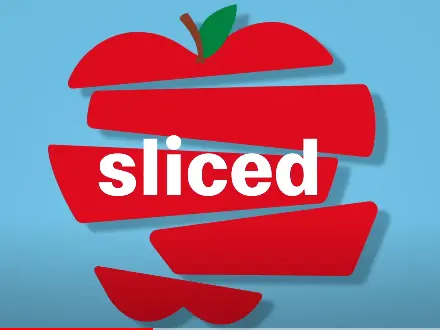 2. Crispy chicken salad
In terms of fast food items, crispy chicken salad has more kilojoules of energy than other burgers (beef and fish) and nuggets. This menu item features McDonald's hot and crispy chicken strips on a bed of romaine and iceberg lettuce. It is topped with diced tomatoes, cheddar cheese, and hand-chopped hickory smoked bacon. The meal also comes with saltine crackers.
The chicken offers essential protein for muscle health, while the mix of fresh vegetables provides vital vitamins and antioxidants. With a high fiber content, it aids digestion and supports overall well-being. Opting for grilled chicken and light dressings enhances its health benefits, making it a balanced and tasty meal option.
The crispy chicken salad contains 102.8 kilocals of energy which is even more than hamburger which has 1072 kilojoules of energy. this value of energy depends upon the size of this menu item but mostly is a very close value.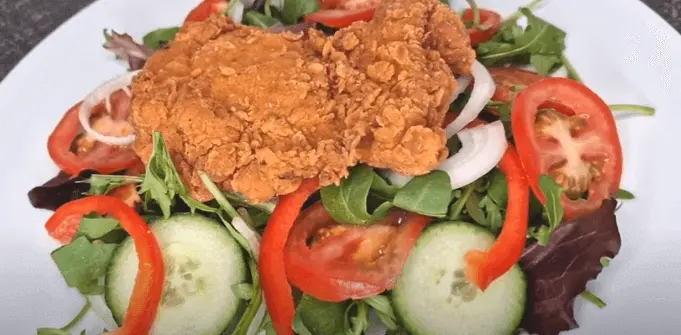 3. Beef Hamburger
McDonald's Beef Hamburger offers some nutritional benefits. It provides a good source of protein, essential for building and repairing body tissues. Additionally, it contains iron, vital for carrying oxygen in the blood, and various B vitamins crucial for energy production.
However, it's important to balance it with healthier choices, like opting for smaller sizes and pairing it with side salads or water, to make the most of its nutritional value while maintaining a well-rounded diet.
The beef hamburger contains 383 cal of energy (1072 kilojoules). The Classic McDonald's Hamburger begins with a 100% pure beef patty seasoned with a pinch of salt and pepper. It is then topped with a tangy pickle, chopped onions, ketchup, and mustard.
Here are the key nutritional facts presented in bullet points:
Calories: 383
Kilojoules: 1072
Carbs: 29.2g
Fat: 9.1g
Sodium: 605mg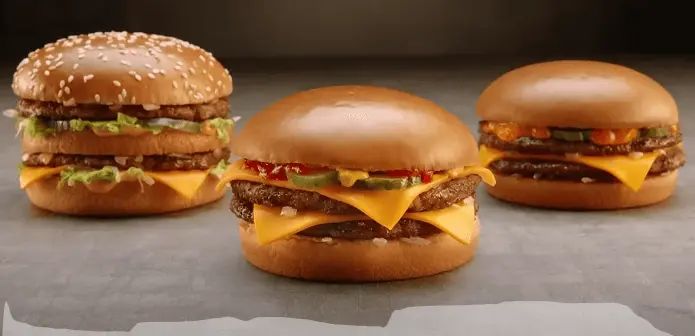 4. Side menu
There are only 2 side dishes here at McDonald`s South Africa Menu. One is a corn cup while the other is Mcfries. The small mcfries contain 1431 kilojoules and corn comes in at 351 kilojoules of energy. Nutrients present in McDonald's small fries are given in the form of a bullet key.
Calories: 342
Kilojoules: 1431
Carbohydrates: 41.5g
Fat: 17.9g
Sodium: 305mg
5. Ice cream cone
McDonald's ice cream cone offers a relatively lower calorie option compared to other desserts. It is the best option for sweets lovers. However, it's essential to enjoy it in moderation, as excessive intake of sugary foods, even in the form of ice cream, can contribute to health issues like weight gain and dental problems.
So, while the occasional McDonald's ice cream cone can be a delightful treat, it's important to balance it with a healthy diet overall. Here is its nutrient information:
Enriched Wheat Flour (Wheat Flour, Niacin, Reduced Iron, Thiamine Mononitrate, Riboflavin, Folic Acid)
Tapioca Starch
Sugar
Canola Oil (2% or less)
Leavening (Baking Soda, Ammonium Bicarbonate)
Salt
Annatto Extract (Color)
Natural Flavor
Corn Syrup
| Nutrition Facts | Amount per serving |
| --- | --- |
| Calories | 144 |
| Kilojoules | 604 |
| Carbohydrates | 23.3 |
| Fat | 4.1 g |
| Sodium | 78mg |
Nutrition facts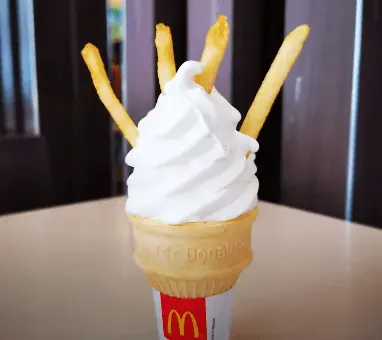 6. Hashbrown
Hashbrown is also a famous and healthy menu item in terms of nutrients present in it. The ingredients present in it are premium potatoes, non-hydrogenated vegetable oils, salt, maize flour, dehydrated potato, dextrose, a stabilizer, and a hint of black pepper extract.
Indulge in the crispy texture and harmonious flavors of our expertly crafted chips. Nutrients present in 55g of hashbrowns contain 14.4g of carbohydrates, 9.1g of fat, 1.4g of proteins, and 148 calories.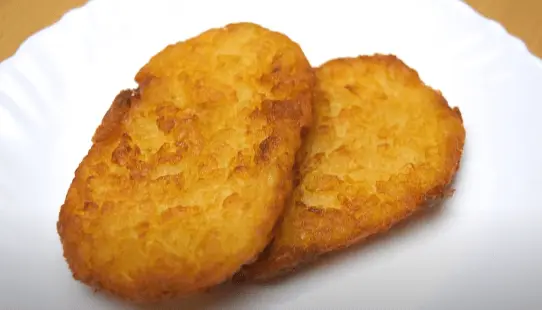 7. McChicken
McChicken is also the best menu item among all the sandwiches available at McDonald's. Its flavor is very delicious. Each bite is a burst of irresistible taste that will leave you craving for more. Experience the simple pleasure of a truly delectable sandwich.
Its chicken is boneless. Its ingredients include Boneless chicken, bleached wheat flour, vegetable oil blend (canola oil, corn oil, soybean oil, hydrogenated soybean oil), spices, sea salt, Regular Bun, Shredded Lettuce, and mayonnaise.

Nutritional contents
Nutritional content values may differ depending upon the size of Mcchicken that is given in bullet form:
400 calories
21 grams of total fat (27% Daily Value)
39 grams of total carbs (14% Daily Value)
14 grams of protein
Saturated Fat: 3.5 grams (19% DV)
Dietary Fiber: 1 gram (5% DV)
8. Sausage McMuffin with Egg Whites
It is a delicious breakfast option that combines savory sausage, fluffy egg whites, and a warm English muffin. Start your day right with this satisfying and protein-packed choice from McDonald's. 41% of customers think it is a healthy item while 59% comment it is an unhealthy item.
In terms of nutrients present in it, this menu item is safe for your health as 162g of its serving size contains 400 calories, 22g saturated fat, 31g carbohydrates, 5g dietary, and 22g proteins.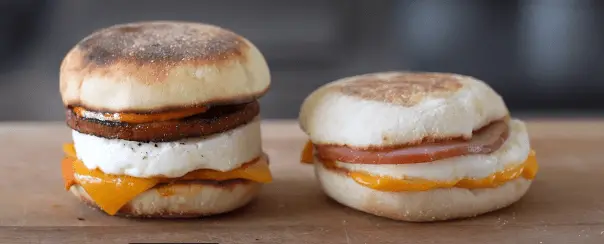 9. BigMac
Indulge in the timeless favorite, the Big Mac, while considering it as part of a balanced diet for a satisfying meal. Enjoy the classic combination of beef patties, lettuce, cheese, pickles, onions, and special sauce. Make mindful choices and savor the Big Mac responsibly.
Dietary contents present are given in tabulated form and for Big Mac prices visit our menu page.
| Nutrients | Amount | Daily Value % |
| --- | --- | --- |
| Calories | 590 | |
| Total Fat | 34g | 44% |
| Total Carbs | 46g | 17% |
| Protein | 25g | |
| Saturated Fat | 11g | 56% |
| Dietary Fiber | 3g | 11% |
| Sodium | 1050mg | 46% |
BigMac Calories information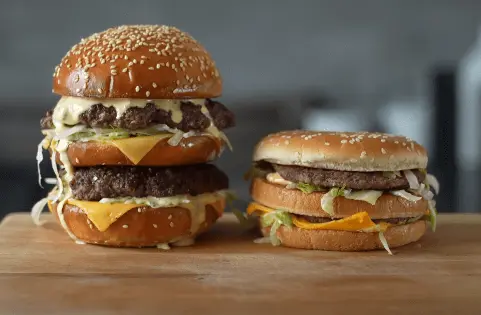 10. Chicken foldover
It is a satisfying meal with 2 succulent and tender chicken patties enveloped in a soft flatbread. Accompanied by a delightful combination of crispy lettuce, onion, tomato, and a flavorful garlic mayo. It's a tantalizing blend of textures and flavors that will leave your taste buds delighted. Enjoy this delicious and fulfilling option for a satisfying and flavorful meal.
This menu item contains 531 kilocalories and 5.5 grams of saturated fat. It has 0 grams of trans fat and 104 milligrams of cholesterol. If you visit Mcdonald`s cafe here in South Africa then don't miss eating this item because it has good quality ingredients which is best for customers to enjoy this delicious dish.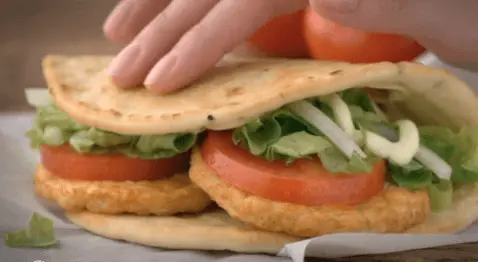 Conclusion
If you're looking for McDonalds healthier menu options, there are plenty of choices to choose from. The options on this blog post are all under 600 calories and contain less fat, sodium, and sugar than many of the other items on the menu. Next time you visit your nearest McDonald's outlet, be sure to check out some of these healthier options.
Here are some easy ways to make your McDonald's meal healthier:
Pick a grilled or baked chicken sandwich, not a fried one.
Skip the fries and get a salad or fruit cup.
Ask for a whole-wheat bun for your sandwich.
Choose water or unsweetened tea over sugary soda.
Share a meal with a friend or family member to control portions better.