KFC Ice Cream Menu with Prices 2023 in South Africa
If you want to enjoy something sweet and delicious, then you must check out the KFC Ice cream menu in South Africa. On their menu, you can enjoy a wide variety of ice cream flavors, including Soft Serve, Krusher, Sundae, and Ice Cream Float. Don't forget to check out latest KFC prices in South Africa.
Soft serve is best for those who want a smooth texture in a cup or cone. While their signature menu offers two flavors, Milky Bar and Aero, their soft serve flavor is topped with chocolate chips and dessert sauce. Here you will find the latest KFC Ice cream menu with prices for 2023 in South Africa:
KFC Ice Cream Menu Prices
| Menu Item | Price (R) |
| --- | --- |
| Soft Serve Twirl with Chocolate | R9.90 |
| Chocolate Sundae | R17.90 |
| Mixed Berry Sundae | R17.90 |
| Oreo Krusher | R26.90 |
KFC Ice Cream Prices South Africa
KFC Sundae Ice Cream
If you're looking for something sweet, then KFC Sundae ice cream is the best option for you. This dessert combines the richness of ice cream with a delightful array of toppings. It's available in a variety of flavors, like mixed berry, chocolate, Aero, and the new Milkybar flavors.
It starts with a base of creamy, soft-serve vanilla ice cream that is served in a cup or cone. The ice cream itself is smooth, velvety, and sweet, creating the perfect foundation for the sundae experience. You can even get it delivered to your home by using their App or third-party delivery websites to place your order.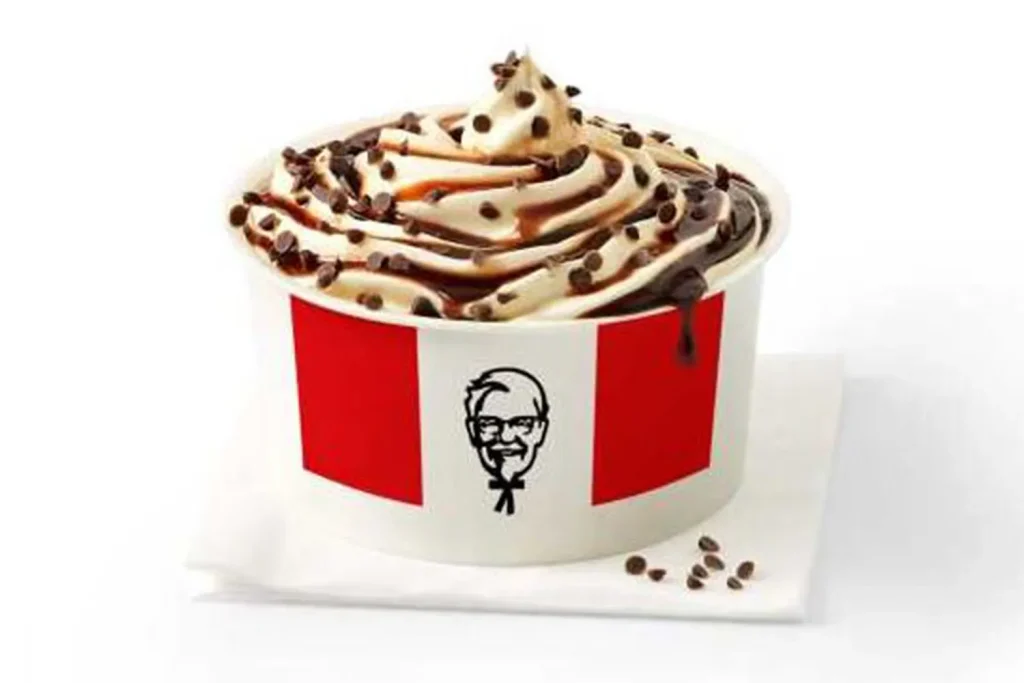 KFC Soft Twirl
KFC Soft Twirl is one of the most famous desserts on the KFC menu in South Africa. It is prepared using healthy and high-quality ingredients, including premium soft-serve ice cream. It is available in different flavors, including vanilla and chocolate, which allows customers to choose their favourite one.
Whether enjoyed after a bucket of crispy fried chicken or as a standalone treat, it provides a refreshing and indulgent conclusion to your dining experience. It is particularly popular during the warmer months when customers seek a cool and creamy dessert option.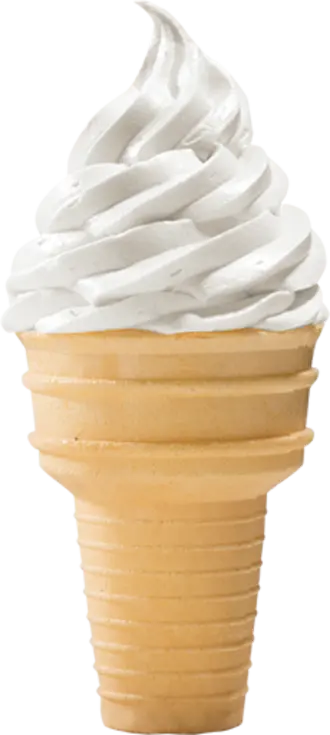 KFC Ice Cream Calories and Nutrition Info
Here is the calorie and nutritional information for KFC ice cream menu items in South Africa:
| Items | Serving Size | Calories (kcal) | Fat (g) | Carbs (g) | Protein (g) |
| --- | --- | --- | --- | --- | --- |
| Soft Twirl (KFC) | 1 cone | 100 | 3.10 | 15.00 | 2.60 |
| Chocolate Sundae (KFC) | 1 serving | 281 | 7.70 | 46.10 | 5.60 |
| Avalanche (KFC) | 1 serving | 171 | 7.00 | 22.70 | 4.10 |
| Mixed Berry Kream Ball | 1 serving | 312 | 9.60 | 50.00 | 5.30 |
KFC Ice Cream Calories & Nutrition Information
FAQs
Contact Information
If you want to contact the KFC South Africa restaurant team or want to get the latest menu prices, then don't forget to contact them through the following social media sources: